Hi-performance Plasma Filtration System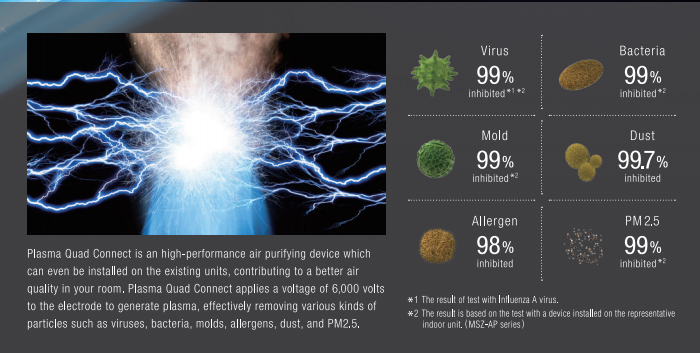 A high-performance air purifying device that can even be installed on the existing units, contributing to better air quality in your room. Plasma Quad Connect applies a voltage of 6,000 volts to the electrode to generate plasma, effectively removing various kinds of particles such as viruses, bacteria, molds, allergens, dust, and PM 2.5. This is also compatible with MAC-100FT-E and PAC-SK51FT-E.
MAC-100FT-E

PAC-SK51FT-E*

* When multi-functional casement or automatic filter elevation panel is used/installed, PAC-SK51FT-E cannot be used.